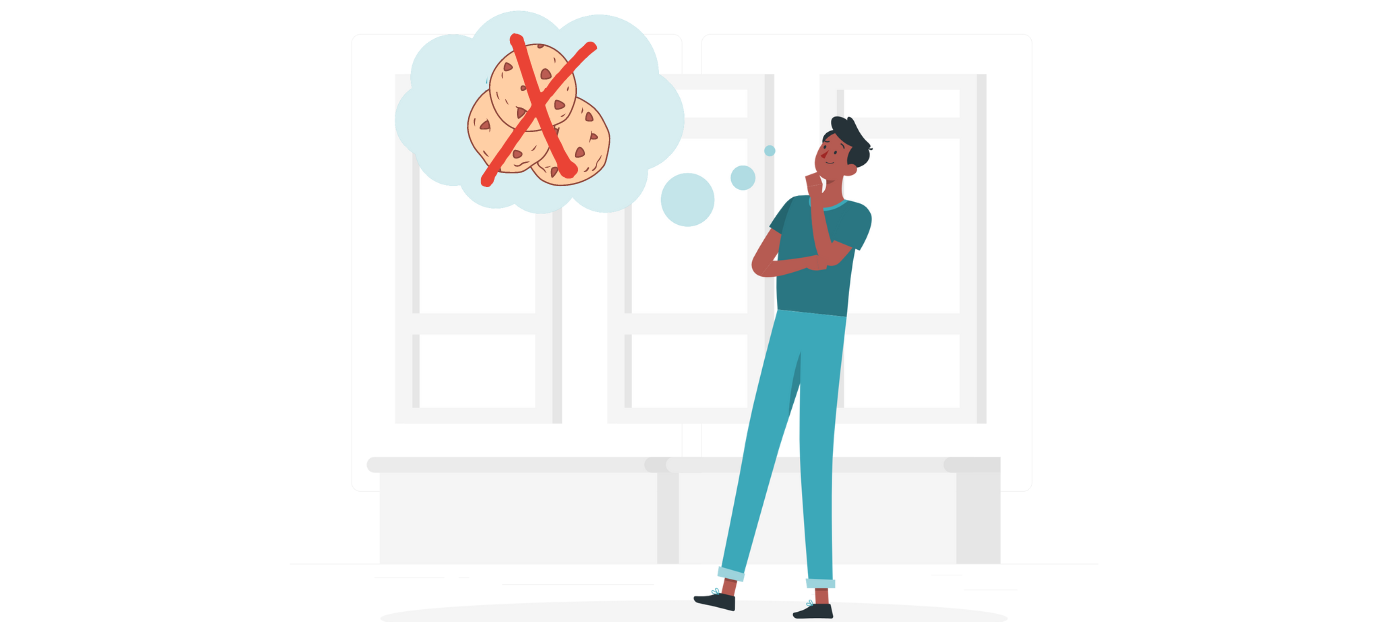 Customer First Marketing and Its Importance In The Cookieless Future
Customer First Marketing and Its Importance In The Cookieless Future
Privacy regulations worldwide keep evolving, and with the world's top browser (Google Chrome) intending to stop supporting third-party cookies in the second half of 2024, collecting customer data will become more challenging. Marketers should prepare for this change and adapt their marketing strategies for the cookieless future.
Update: The third-party cookie phase-out postponed to 2024
Google has postponed its plan to phase out third-party cookies to the second half of 2024 after a mixed response to Google's alternative proposals and more emerging concerns from the advertising industry.
The testing window of Google's Privacy Sandbox API has been extended before disabling the third-party cookies in Chrome.
What is the function of cookies?
Cookies are text files with a small piece of data that helps identify specific users. Cookies enable sites to personalise user experience,  track user activity on the website and collect valuable insights such as user settings, time spent on a website, entered data, visited subpages, etc.
In this context, you might experience ad retargeting based on the websites and pages you have visited in the past.
How to prepare for the cookieless future?
Even though phasing out cookies can make tracking more complicated, brands can still deliver an exceptional user experience if they work effectively with data.
1. Collect information directly from users.
Knowing your customers is one of the most important things in marketing, which will become more difficult with disabled cookies. However, collecting information directly from your customers can be even more valuable to your business. It's also a sign of trust as your customers or website visitors provide this information voluntarily.
When visitors land on your website, make it easy for them to subscribe or get in touch with you and collect their information in the process to help build your list. Create tempting offers (discount codes, helpful information, ebooks, access to advanced features of your product, etc.) and exchange them for users' contact information and more useful data. Creating offers and giving users valid reasons to subscribe will be more critical than ever before.
This allows you not only to follow up with them in the future but also to improve your targeting and create personalised offers based on the data you collect.
Here's a great example from Kaliedy on how to collect information directly from customers: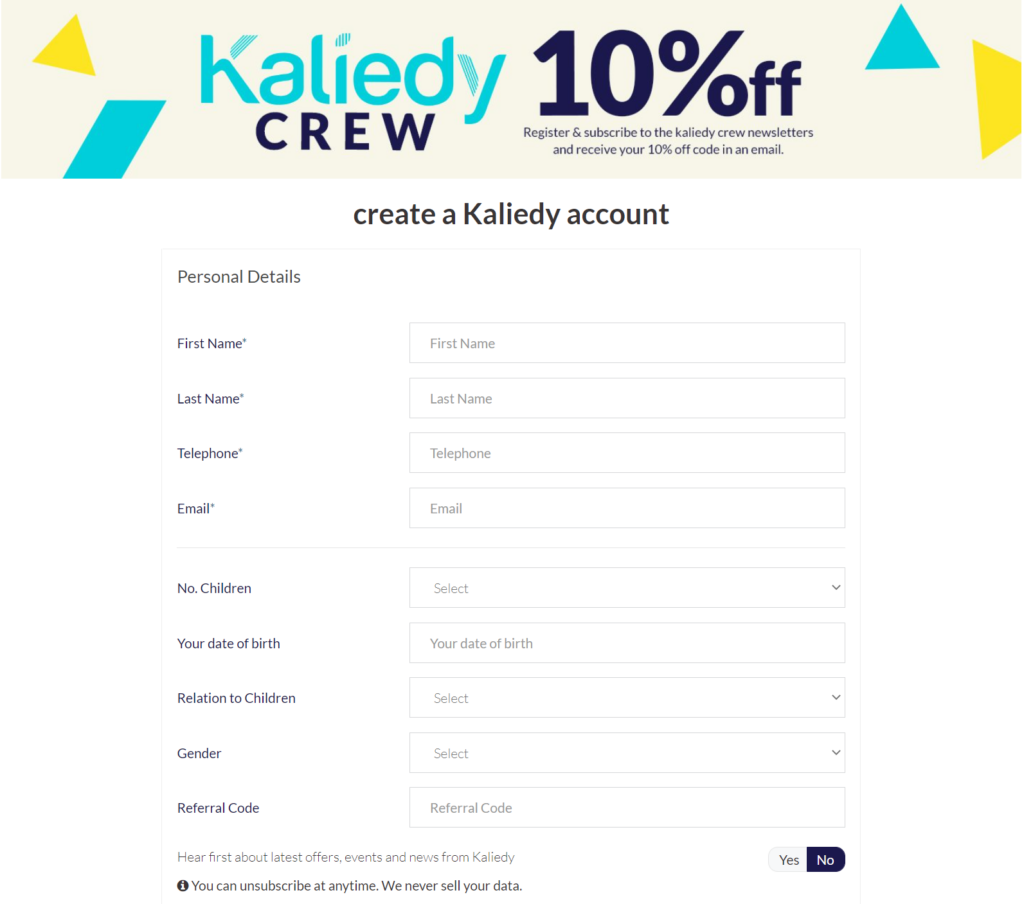 2. Follow privacy regulations.
As marketing is ultimately shifting from the third party to first-party identity resolution with privacy and trust being of the highest priority, always ensure to get users' permission to collect their data.
Over time, you can collect more data as you build trust, but the first step in gaining permission is the most important. Whatever action your customers take, data collection must comply with GDPR requirements and customer data must be handled and stored securely. Also, gathering and using customer data without their permission can lead to a ban and a bad reputation.
3. Use advanced email marketing features.
Once you get users' permission, email marketing can help you collect critical information far beyond basic demographic data. You can track users' behaviour, how they engage with your digital communications or their product interests.
Circulator provides multiple advanced features and uses data to help you understand your customers and target them with relevant communications. Below are examples of our features that can help you become more customer-centric and generate better marketing results.
Personalisation
Users crave personalisation. 70% of customers are loyal only to brands that understand their individual needs.
Personalisation helps you target customers with automated relevant offers with the power of data while keeping a personal touch.
Segmentation
Segment your audiences based on any information and create multiple subscriber groups to improve relevancy and your marketing KPIs. Segment them based on age, gender, purchase behaviour, interest, location, you name it.  The options are limitless.
Link labelling
A feature that allows you to track where users click in your emails. Based on the clicks, you can create data segments and target them with specific products or categories in which they previously expressed interest.
Behavioural targeting
Target your customers based on their actions and create automated flows to react accordingly. Whether customers open your email, click on a link, convert or don't convert, you will always be able to respond with behavioural targeting and be one step ahead.
4. Get back to contextual targeting.
Contextual targeting is a traditional marketing tactic that relies on the assumptions of users' intentions, context or location rather than their browsing history. You can place content or ads on sites that are related to your business and target the same or similar audiences. Targeting users based on keywords with Google Ads is another example of contextual targeting that considers users' intentions.
Circulator helps companies to become more customer-centric and develop personalised communications while complying with all privacy regulations.
Please get in touch with us, and our team will be happy to help you level up your communication strategy.