Circulator's got a new look
Circulator's got a new look
It just so happens that we re-brand every 7 years, and what a better time to introduce the fresh new look. We found that our business has been flexible to the needs of our customers and having a tagline whether it's "Get your message out", "Automating Communication" or "Enterprise Email Solutions", It just restricts who we are as a company, when we are much more. So we decided, why not keep things simple and remove the tagline!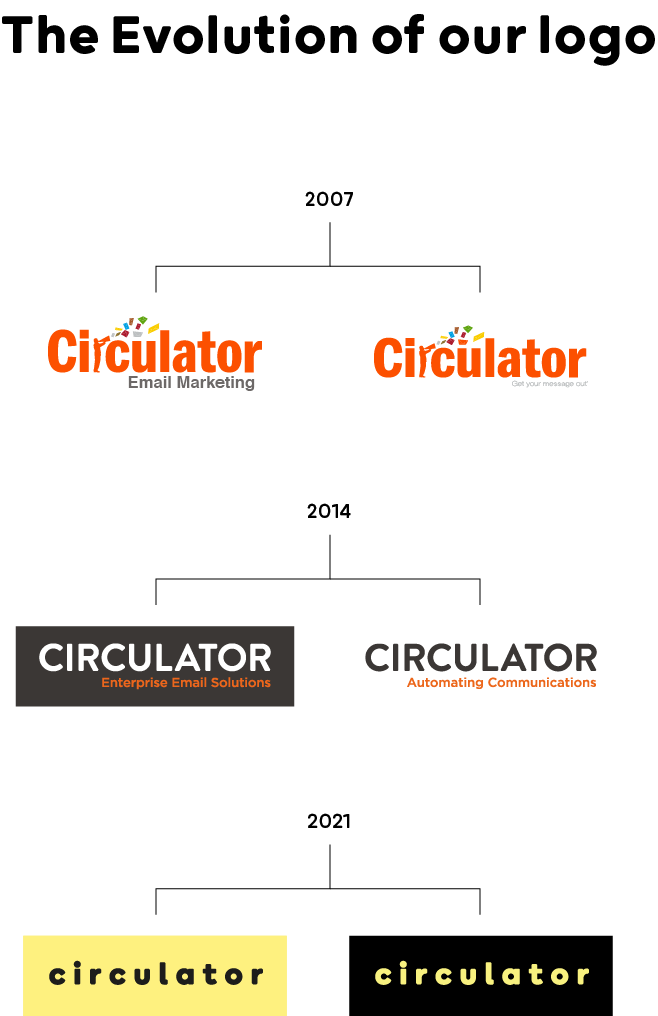 We also switched things up by going from all UPPERCASE to lowercase. We think it gives us a more approachable vibe, don't you think?

In addition to the full rebrand we have created a completely new website with more resources and tips to help our customers. We have also done the first phase of our application UI design with much more to follow!
To Sum Things Up
Now that you've gotten the inside scoop on the rebrand and UI, why not explore our new website and see how we help our clients with customer communications, email automation and much more. We love celebrating our customers' successes and hearing their stories so why not check out our Communication We Love page. You might see one of your designs up there!
We have other exciting things planned for the future so be sure to look out for blogs like these in the future.
Sincerest gratitude,
Circulator Team