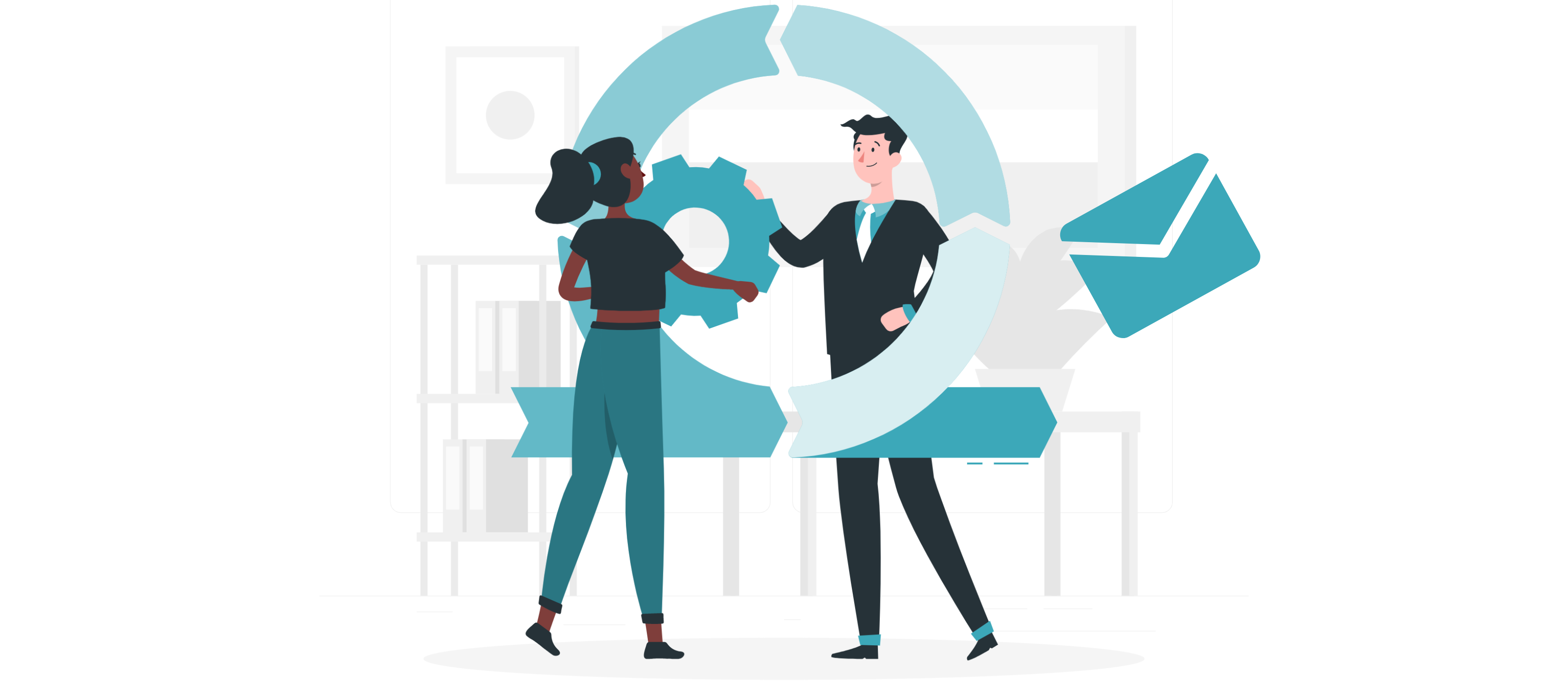 What Are Operational Emails and How To Use Them
What Are Operational Emails and How To Use Them
There are three main categories of emails: marketing, transactional and operational. While operational emails are the least common of those three, they can still be essential for your business operations. In this article, you will learn what operational emails are and how you can use them.
What is an operational email?
An operational email is a way to communicate something that is crucial for customers — either past or current while using automation.

Another major difference for operational emails is that these messages can be delivered to customers who have opted out of marketing communications from you.

Operational emails should focus on helping your customers.
An example of an operational email from Parcel Motel: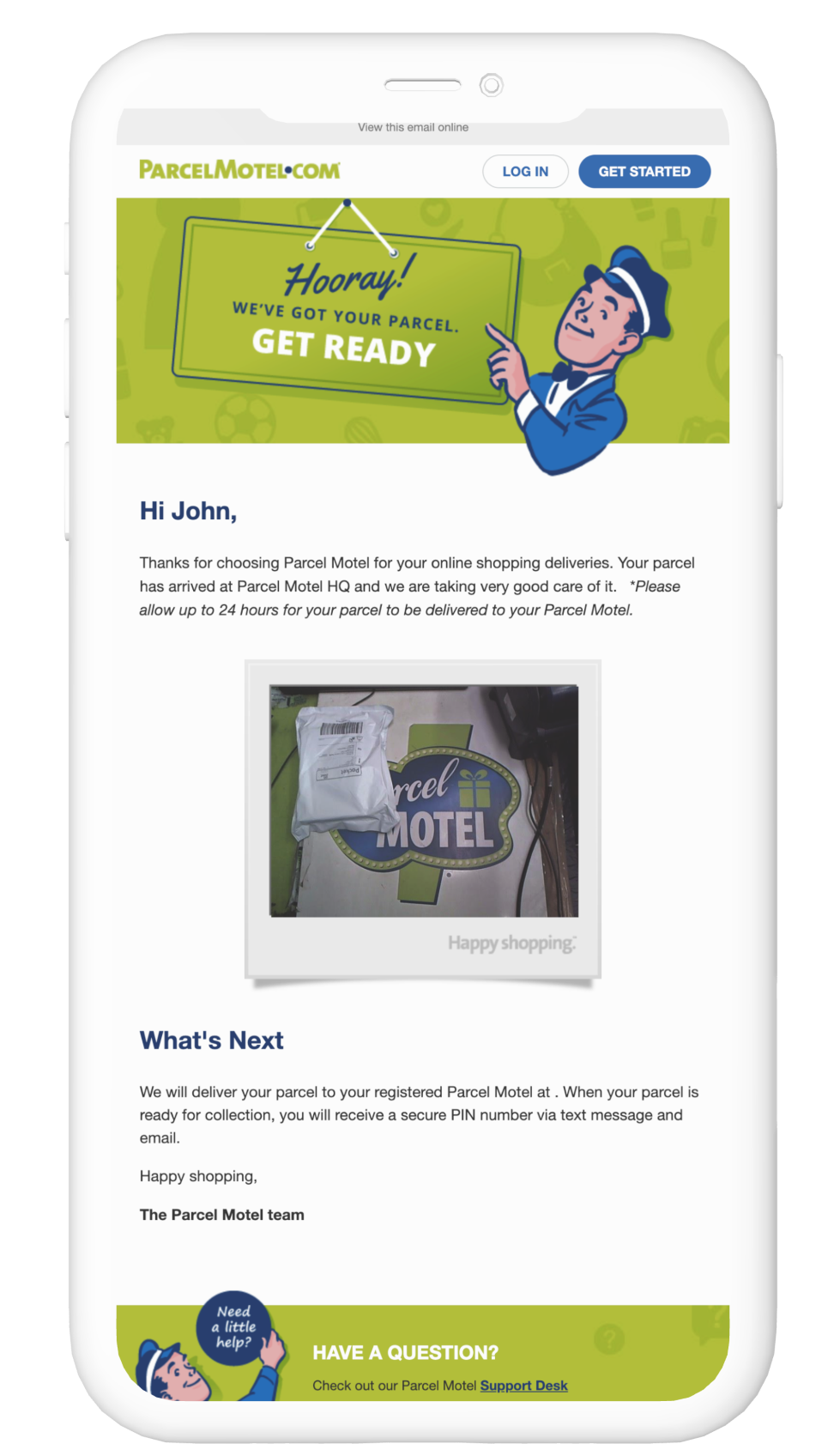 Automate your operational communications for any situation
You can automate an infinite range of communications around processes such as purchase confirmation, payment confirmation, online registration, password confirmation and change, policy cancellation, renewals communication and cancellation notifications.
Circulator lets you drive down your cost to serve, while delivering a better and more timely customer experience that promotes better retention rates and a higher income stream.
The difference between marketing and operational emails
There are several differences between operational and marketing emails. Operational emails are mostly used to communicate critical information to your customers, while marketing emails are primarily used to send promotions and special offers, and their main purpose is to convert and generate revenue. Operational emails also have a significantly higher open rate than marketing emails.
As mentioned previously, operational emails also allow you to communicate information to people who previously unsubscribed, but this can significantly affect your sending reputation and email deliverability if used for marketing emails. That is one of the key advantages of operational emails.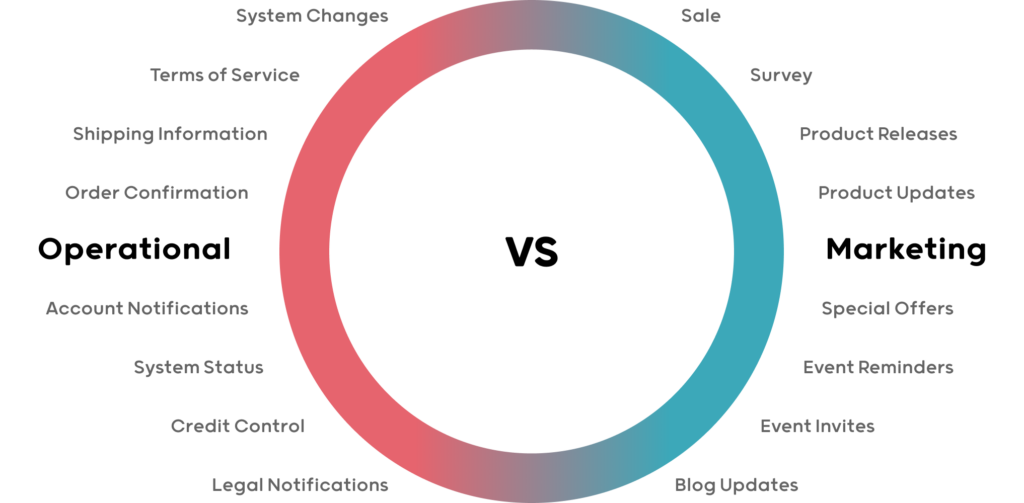 How to use operational emails
Define Goals and Objectives
First, it is essential to know what you want to communicate and set objectives for your operational emails. Decide how you want to communicate with your recipients based on behaviour or actions from each campaign.
Circulator will work with you to set your communication objectives and goals.  Once we have mapped out your automation journeys, we will then create the required emails. We need to ensure we use relevant content and have clear CTAs to achieve the goals set for each individual email.
Campaign Set Up
The second step is to set up your campaign properly. You need to ensure your operational emails are triggered by specific actions (for example, event updates, customer service updates, etc.) and sent to the right subscriber group.
Emails and Subscriber Groups are marked as "Transactional" in our platform. Once the production of all campaigns is complete, we will set up the initial base campaign. The base campaign will go to a specific set of people, either using our API calls or selecting a specific subscriber group already in your Circulator account.
Configure Sending Rules
Define when your emails go out. You can trigger messages to send in real-time, hourly, daily, only on weekdays, or based on other criteria such as opens, non-opens, clicks etc.
Plus, with Circulator, you can set time delays between emails in a series. E.g. For this campaign illustrated below, we used the wait functionality to set up automation based on how the recipients were interacting with emails. Our API Calls allow for real time operational sends or scheduled batch sends.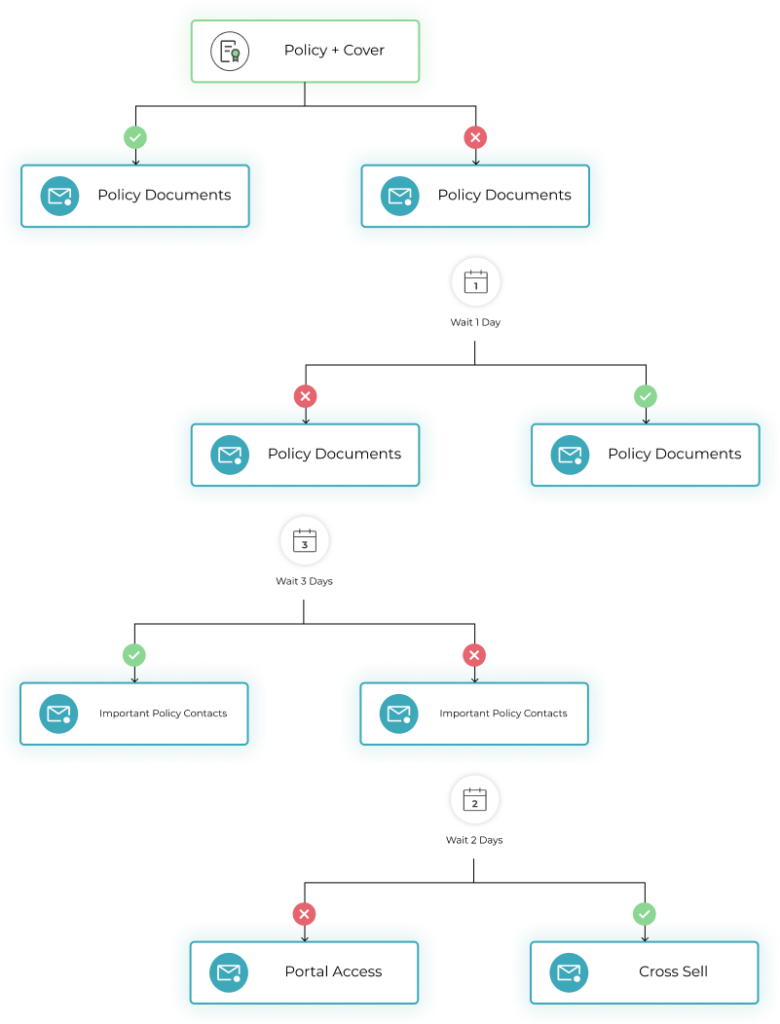 See the Results in Real-Time
Email automation allows you to send more targeted and relevant content to your recipients. Because this is based on logic specific to your business and your recipient, it means that the messaging is much more relevant. We are seeing average interaction rates being four times higher than standard email marketing results. Higher interaction and engagement lead to higher conversion / revenue.
Our automation dashboard allows you to track all aspects of your automation in an easy-to-use, real-time reporting dashboard.
Please contact us if you're looking for assistance with your operational emails or any other digital communication matter.
You can also visit our blog for more information and tips.