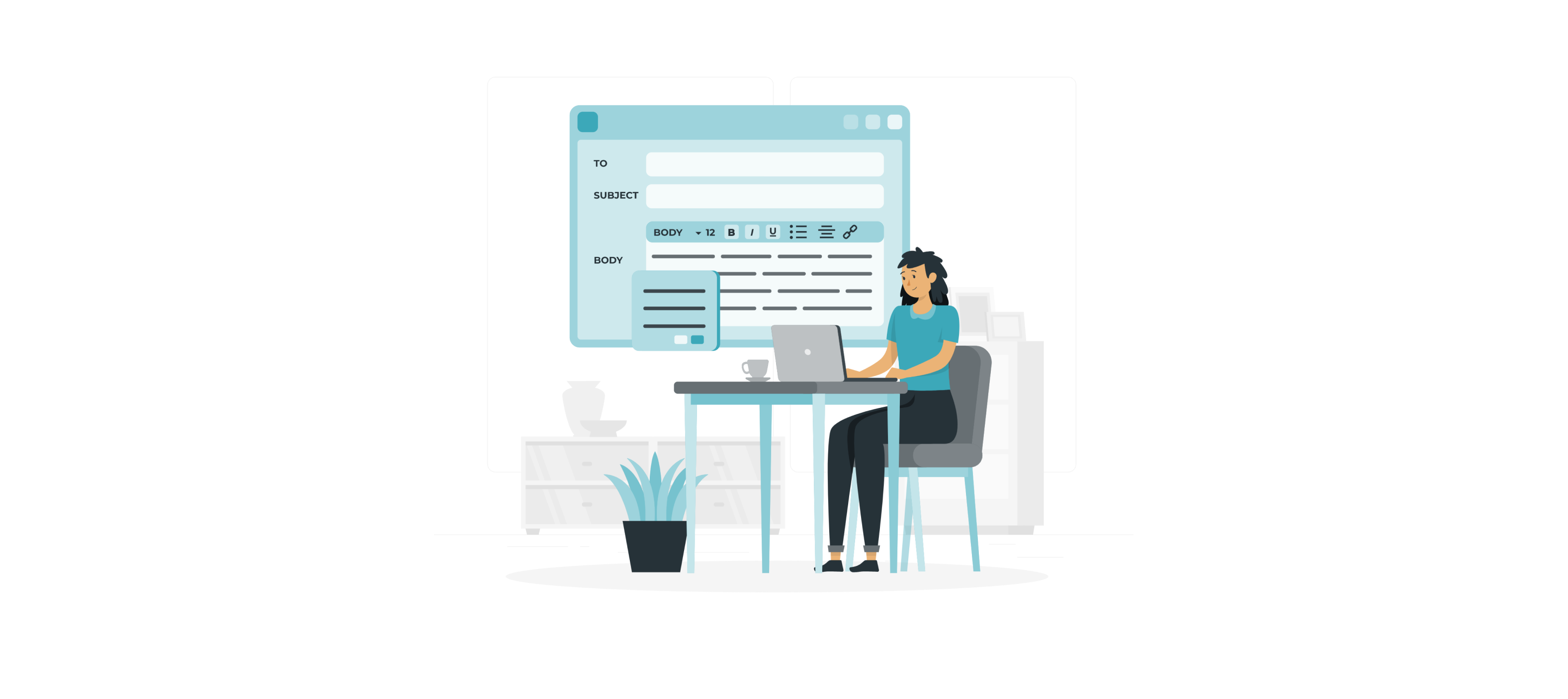 6 Best Practices For Creating Effective Email Subject Lines
6 Best Practices For Creating Effective Email Subject Lines
The subject line of an email is one of the most important elements of any email marketing campaign. It is the first thing that a recipient sees when they receive an email and can make the difference between the email being opened or deleted. In this post, we'll explore some best practices for creating effective email subject lines that will grab the attention of your audience and increase your open rates.
1) Keep it concise

Email subject lines should be short and to the point. Most email clients only display the first 60 characters of a subject line, so it's important to make those characters count! A study carried out by Marketo found that the ideal subject line length is 7 words and 41 characters.
2) Make it relevant
Your subject line should accurately reflect the content of your email. Don't use misleading subject lines just to get people to open your email – this will lead to high unsubscribe rates and can damage your brand's reputation.
3) Personalise it
Personalisation is a great way to make your subject lines more compelling. Use the recipient's name or other personal information to make your email feel more relevant to them. For example, "John, your new insurance policy is ready to review."
4) Create a sense of urgency
Subject lines that create a sense of urgency can be very effective in getting people to open your email. Use phrases like "Limited time offer" or "Last chance" to create a sense of urgency and encourage people to act quickly.
5) Use action-oriented language
Action-oriented language can also be effective in subject lines. Use verbs like "download," "register," or "book" to encourage people to take action. For example, "Register now for our upcoming webinar on insurance policies."
6) Test and optimise
Finally, it's important to test and optimise your subject lines to see what works best for your audience. Use A/B testing to try out different subject lines and see which ones generate the best open rates. Don't be afraid to experiment and try new things.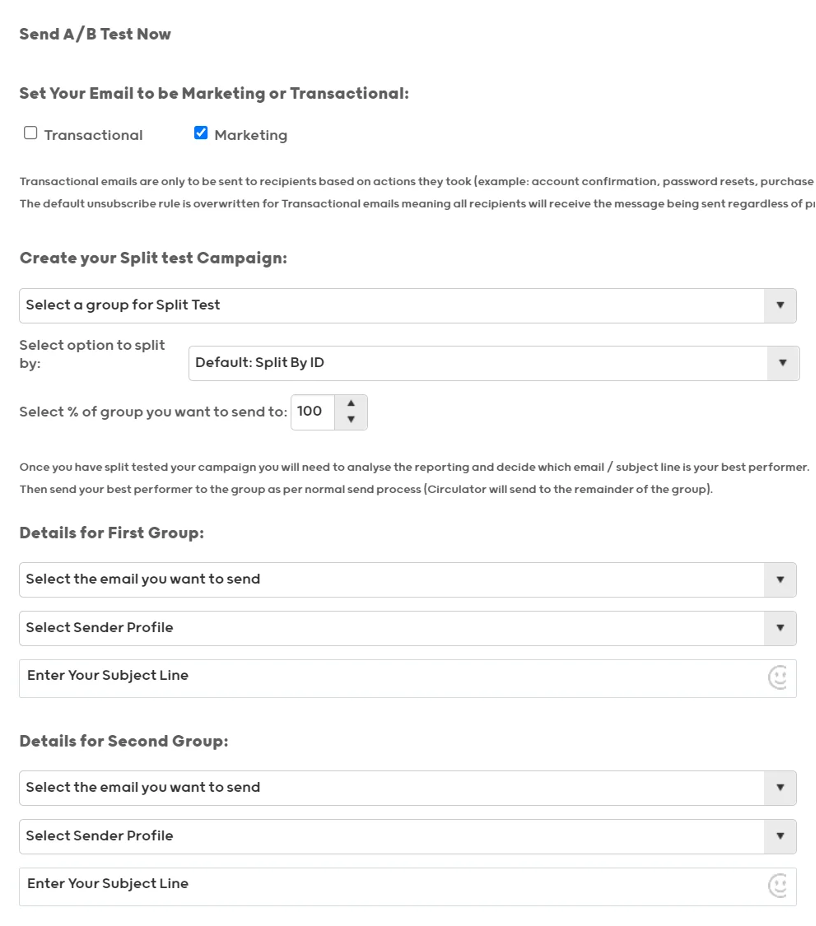 A/B Testing in Circulator
In conclusion, creating effective email subject lines is essential to the success of any email marketing campaign. By keeping them concise, relevant, personalised, urgent, and action-oriented, you can increase your open rates and improve engagement with your audience. Remember to test and optimise your subject lines regularly to ensure you're getting the best possible results.
At Circulator, we specialise in digital customer communication and email marketing and help companies grow. Learn more about our products and services and how we help our clients build effective email campaigns that achieve the best email marketing results.
Please contact us directly to get help with your digital communication efforts. Our team of experts will be happy to assist you.