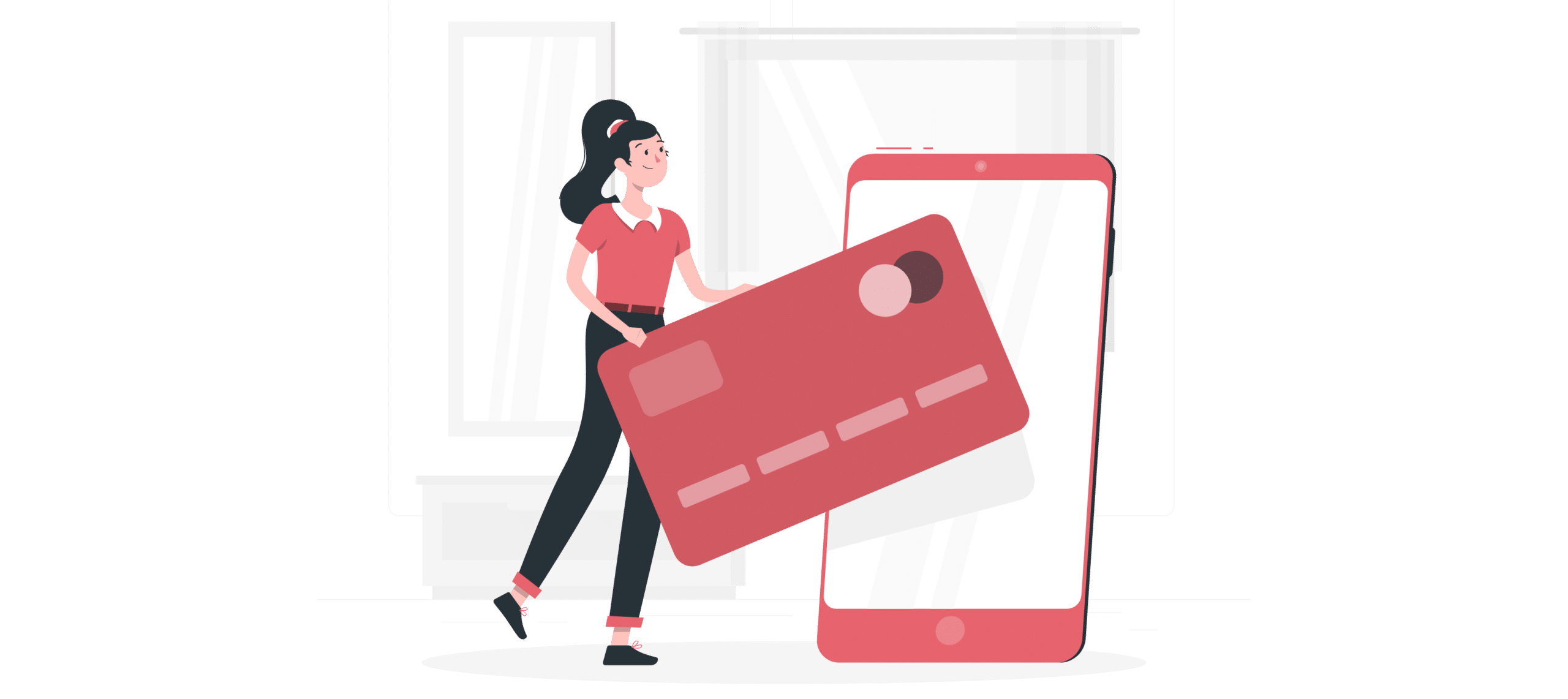 5 Effective Post-Purchase Emails and How to Use Them
5 Effective Post-Purchase Emails and How to Use Them
Post-purchase emails have become a very effective email marketing practice in the retail sector. However, they work well across many industries and help you to re-engage with your active buyers. Active buyers are generally more likely to purchase your products again and spend more money than new customers. Post-purchase emails help you keep in touch with your existing customers, improve brand reputation, and, most importantly, drive more sales and revenue for your business.
Post-purchase emails are still relatively neglected in email marketing and do not get as much attention, although they can generate great results and high returns. In this article, you'll learn what post-purchase emails are, best practices and how to get the most out of them.
What are post-purchase emails?
Post-purchase emails are typically automated messages sent to customers once they complete a purchase. We could also consider them a type of retargeting emails. However, you don't have to limit your post-purchase efforts only to a purchase confirmation email. With a combination of several post-purchase emails, you can create an email flow, implement customer reviews, eventually offer your customers different products.
With proper execution of your campaigns, you can complete more sales and increase brand recognition.
Why use post-purchase emails?
Save money and time
As mentioned before, post-purchase emails are automated messages, and you can send them via your email service provider; therefore, they do not cost you extra time or money.
The importance of existing customers
Email is one of the most powerful and frequently used channels for customer retention. The target group here are your existing customers – people who have purchased one of your products or purchase regularly. That already gives you an advantage. Retention of existing customers is not only easier than acquiring new customers but also much cheaper. Acquiring a new customer is 5 times more expensive than retaining an existing one. Transactional emails also generally have significantly higher open and click rates than any other emails.
Increase customer loyalty
Your sales cycle doesn't end with a purchase. With customer service becoming increasingly important in business, it is crucial to keep in touch with your customers and tell them more about your brand. You can thus establish a new relationship with them and gradually increase customer loyalty.
Loyal customers are likely to spend 67% more on products and services than new customers. Even if your loyal customer base is low, it can generate the majority of your revenue.
With that being said, let's go through the most effective post-purchase techniques that will get your email marketing to the next level.
Types of post-purchase emails
1) Order confirmation
An order confirmation is an essential transactional email that is widely used across industries, and it should be your first post-purchase email. However, there are different approaches you can choose when it comes to order confirmation emails. You can send a simple text-only email to inform your customers that you've received their order, or you can get more creative.
You can do a complete purchase summary. List the purchased items, inform about the delivery date, return policy, add a contact number or navigate your customers back to your website to purchase additional items.
These efforts will help you build a trusting and long-lasting relationship with your customers.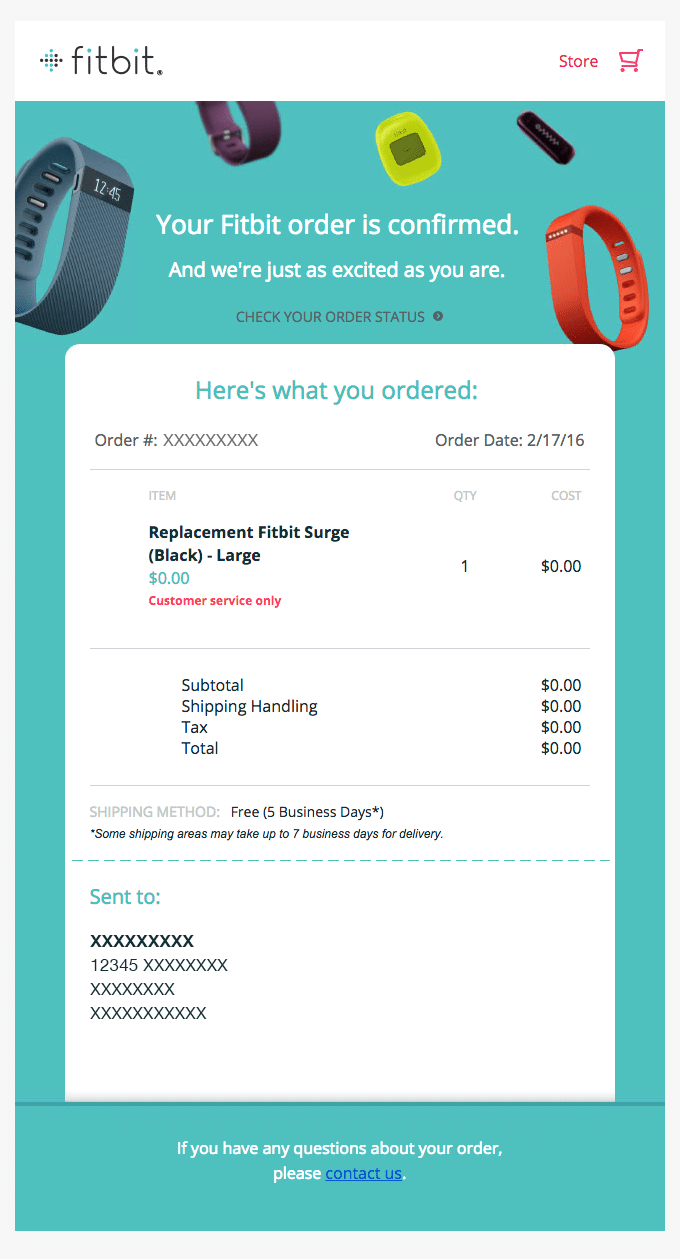 2) Shipping confirmation and tracking
Your customers should know what is happening with their delivery and when they can expect it. This email generally follows up after an order confirmation once the order is processed and on its way.
A common practice is to include a tracking code in the shipping confirmation and communicate any possible delivery delays to your customers to give your customers even more reasons to trust your business.
You can also involve SMS to keep your customers up to date. With Circulator you can create powerful email and SMS campaigns. Explore our other products and services.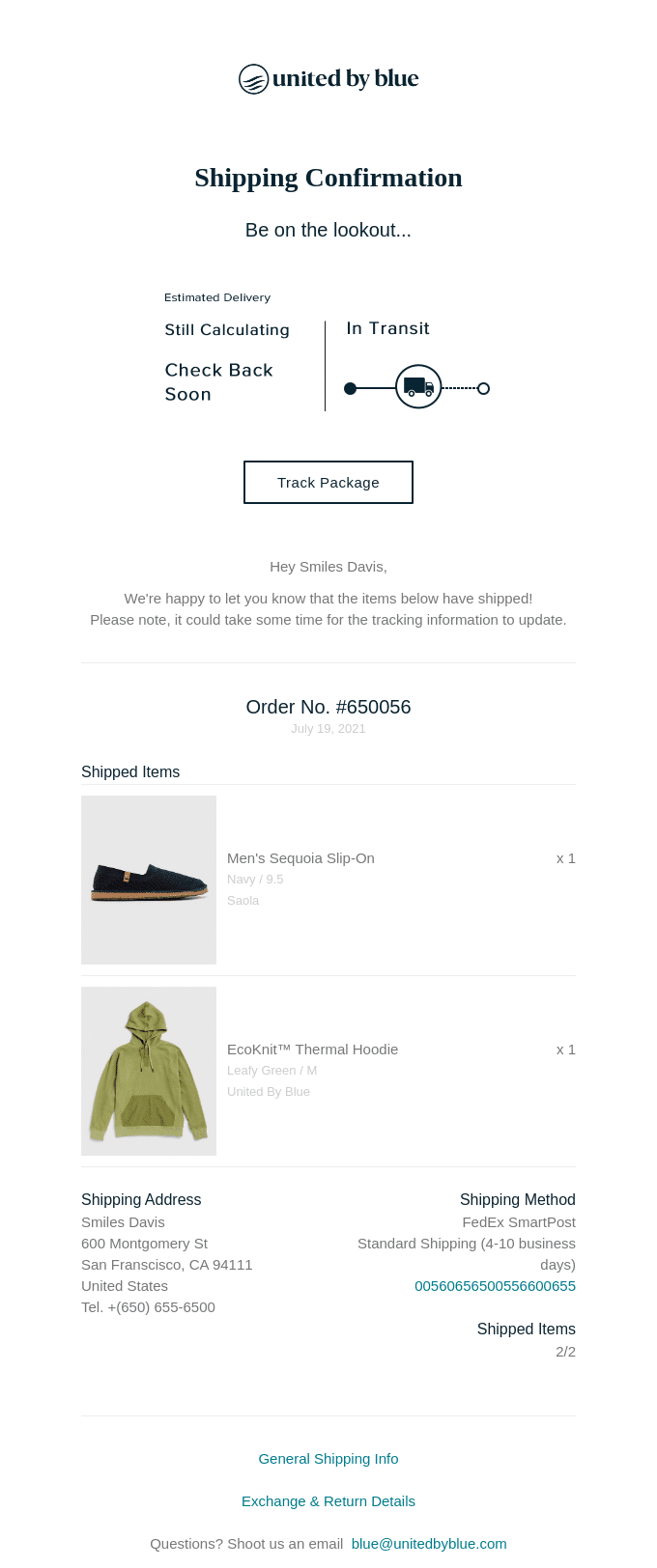 3) Check-in on the shipped items
After the purchased product is delivered, you can follow up with your customers and ask if it arrived on time, was not damaged or if it matches the description. This is another step towards customer satisfaction.
4) Request a customer review
If you followed all the previous steps, you've probably already built a relationship with your customer just by sending emails. Your customers have noticed you cared about them. Therefore, it would be the perfect time to ask them to help your business by writing a product or brand review.
If they are positive, they can benefit your brand and future endeavours in selling products to other people. Post-purchase emails can also prevent you from receiving a negative review. Even if the customer is not satisfied with the product, he might still appreciate your genuine and transparent communication and eventually purchase from you again.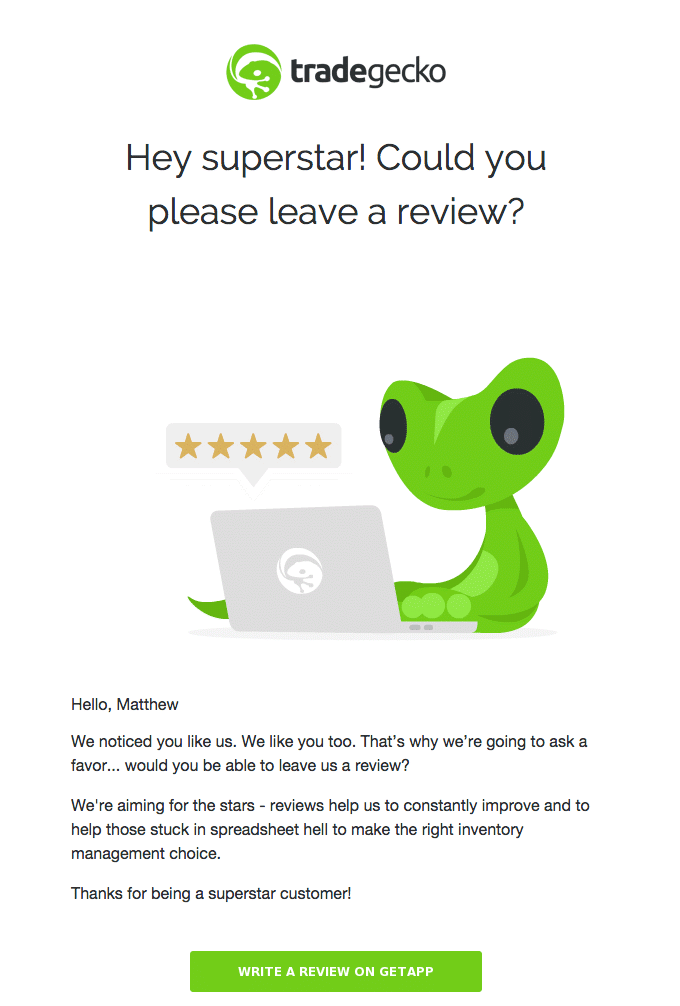 5) Up-Sell and Cross-sell campaigns
Once you've established a good relationship with your customers, you can offer them different products from your selection. It can be either upgraded or similar products or supplements and accessories.
Use the data you've collected, target the right customers with the right products, and increase your chances of finalising more sales.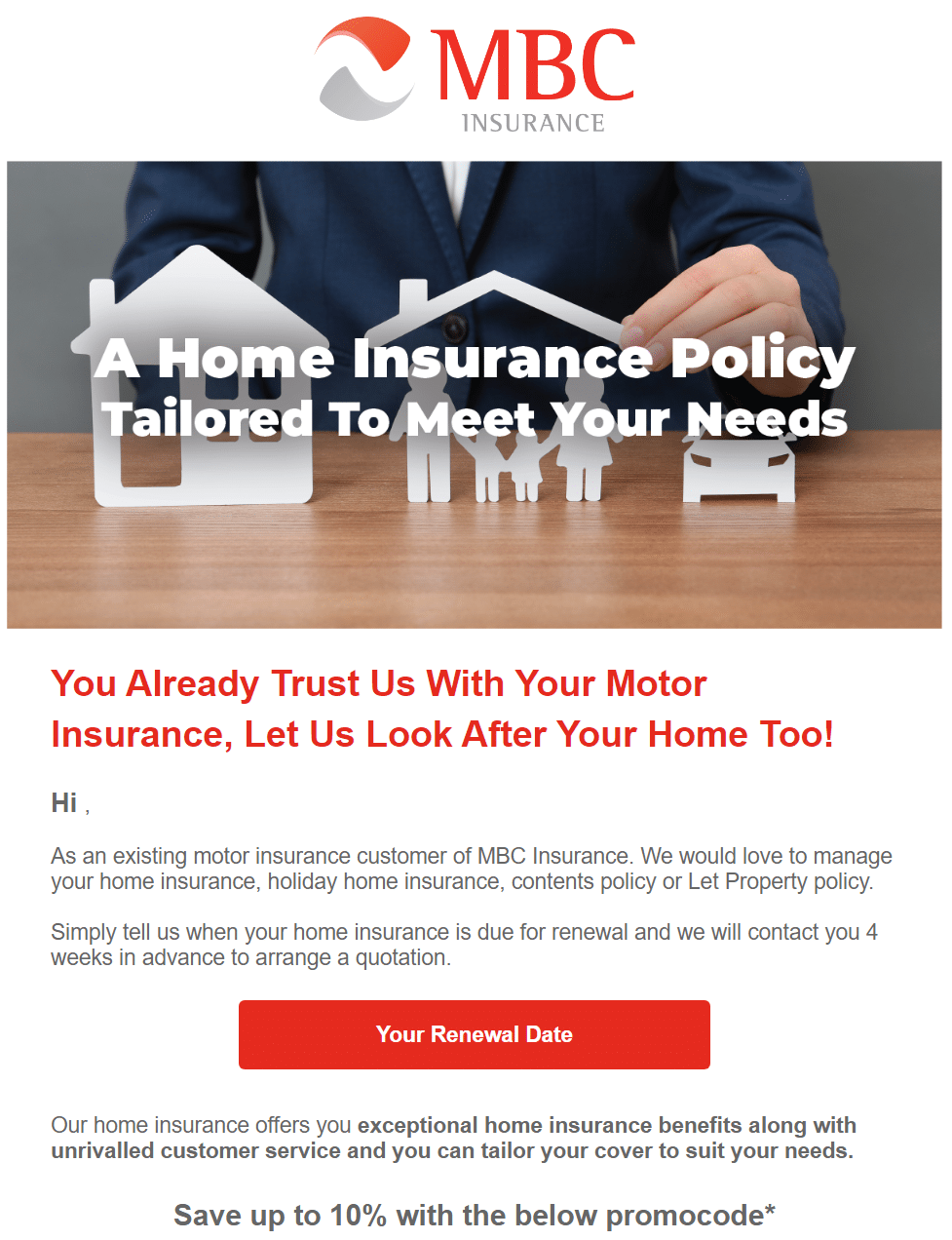 Summary
Post-purchase emails are a powerful tool in email marketing, and you should be using them to retain your customers and improve your sales. With email automation and Circulator's Journey Builder, it is simple to create a functional email flow without spending too much time.
Please feel free to contact us if you have any questions or need help with post-purchase emails or other email marketing matters.
Visit our blog for more email marketing tips.