Insurance Brokers
Working with the Insurance Industry
Circulator provides a wide range of automated Email and SMS solutions that address a broad spectrum of insurance industry
needs. We work with both brokers and insurance companies to drive up premium revenue and drive down cost to serve.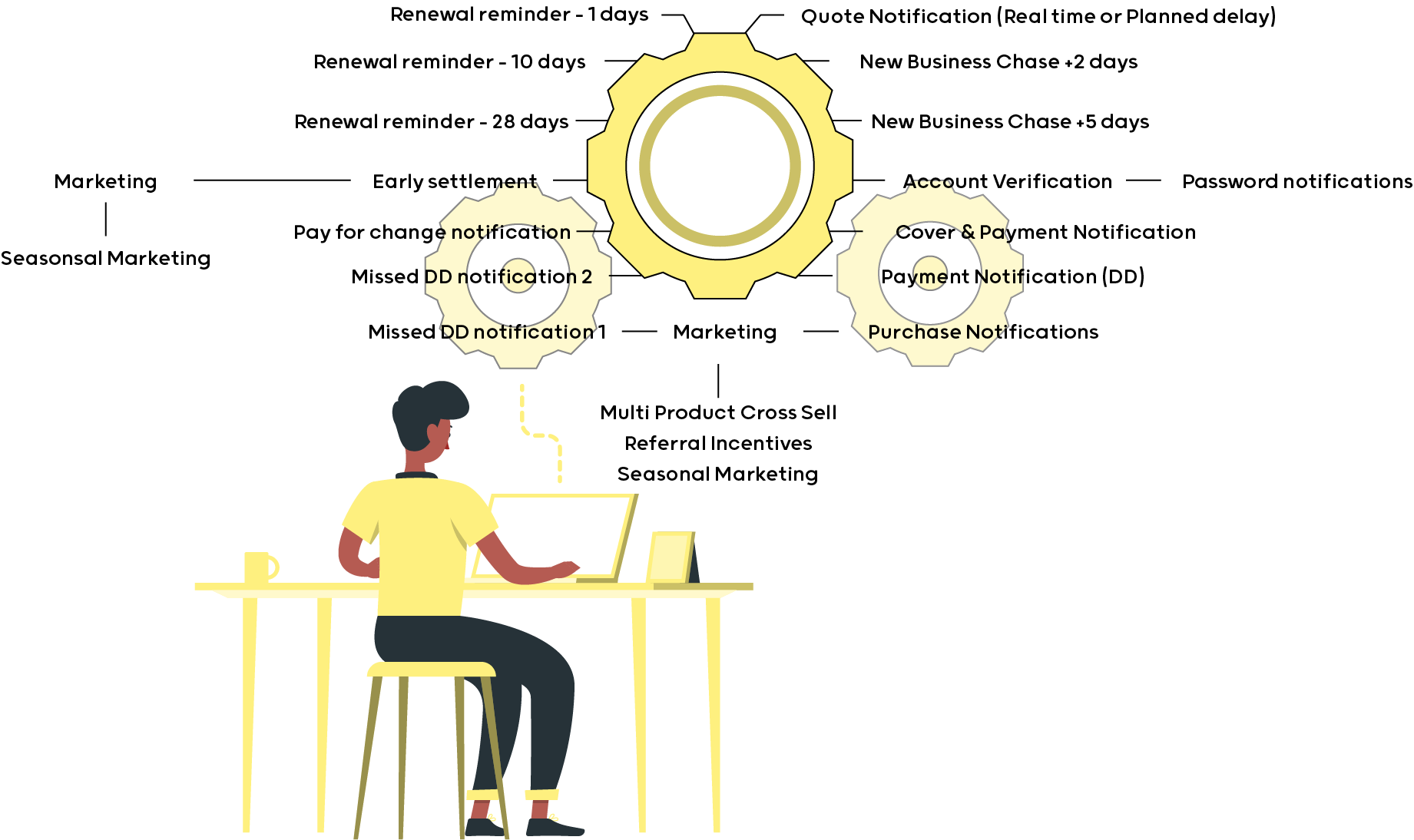 Digitalise and automate your policy renewals with ease
Digital marketing for insurance agents can be heavy on resources. Ensure your company is proactive with upselling and renewal activities by sending policy-specific and personalised emails to auto-renew. Explore what works for you business with customisable communications solutions.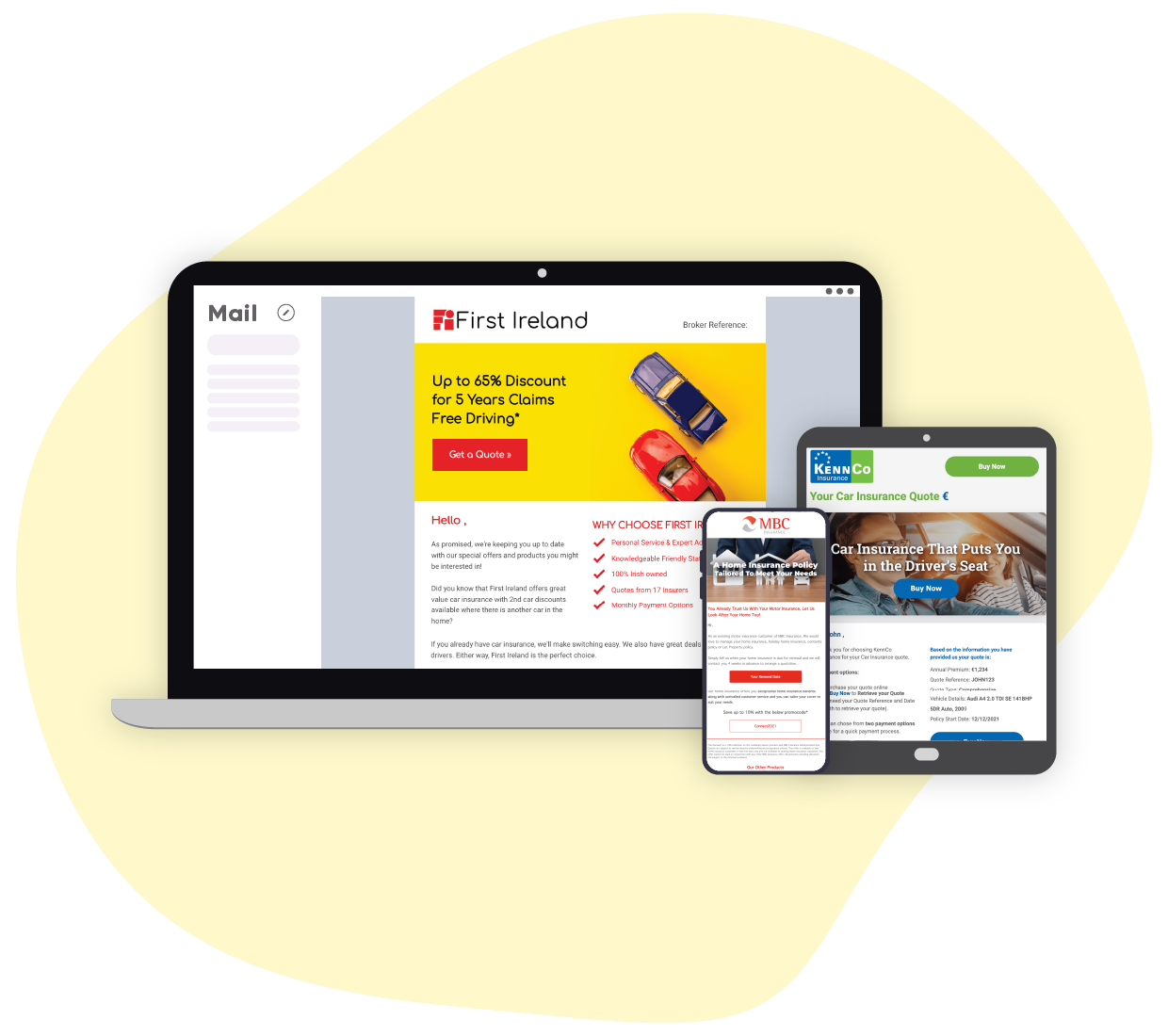 Brian McMahon, Director, MBC Insurance
"We have fully automated and digitised our renewal process across all personal lines products. Our renewal process is now a series of emails determined by behaviour and policy renewal. Our digital communications assists with driving traffic back to our online portal which reduces our cost-to-serve and improves our customer's experience. Approx. 70% of all renewals sent via Circulator and we would hope to have this number increase to circa 85/90% in next 12 months."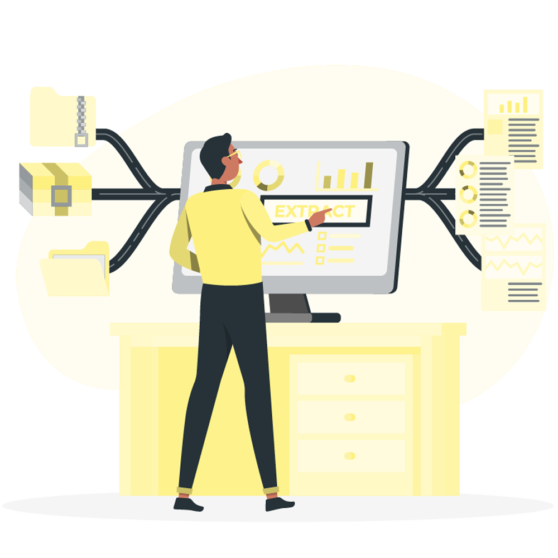 Reduce your cost-to-serve for administration
​​integrate and synchronise your backend systems with Circulator, removing the "resource intensive" process of transferring data. It reduces internal resources as well as reducing the cost of postal & phone bills.
Take ownership and utilise your data
Brokers and Insurance companies should take ownership of their data, consolidate data systems and utilise that data to streamline existing processes. Use Circulator as a centralised platform to house customer data which provides an excellent foundation for the digitalisation journey.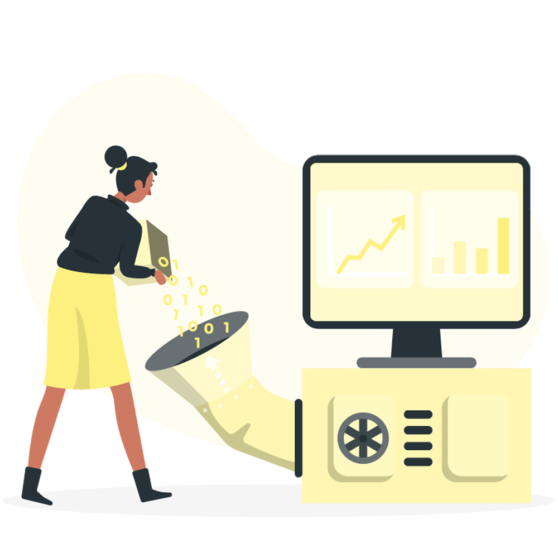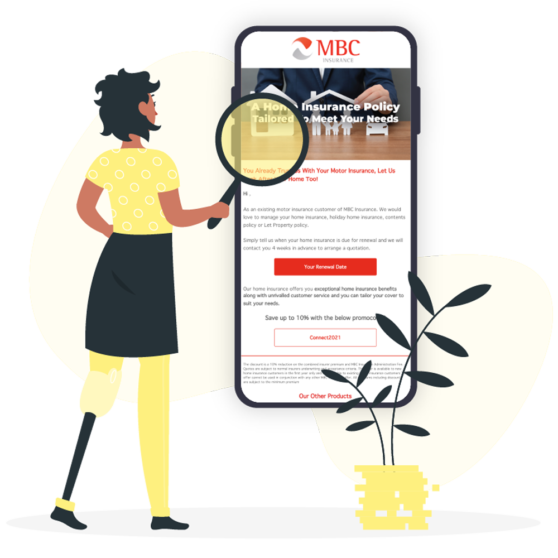 Learn from your customer interactions
Another critical task in the firm's data strategy is to undertake a realistic assessment of the data analytical skills within the business. Properly managed, with the appropriate capabilities, the central data platform is a vital step for the broker to optimise this element of their business.
The value of cross selling
Cross selling is proven to not only increase revenue and save time, but it also boosts customer retention and satisfaction. Circulator can automate cross selling with or without a renewal date for secondary product types. Simply trigger a workflow that creates email journeys to introduce new product lines to existing customers.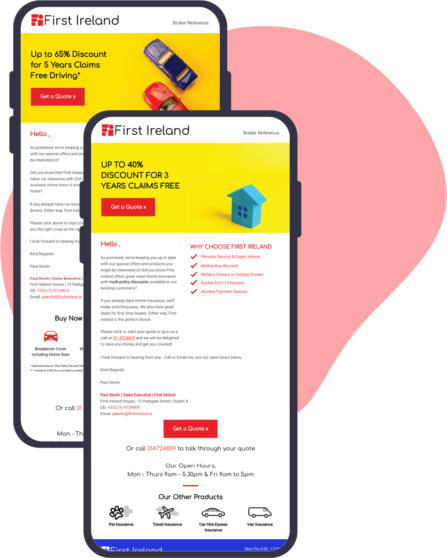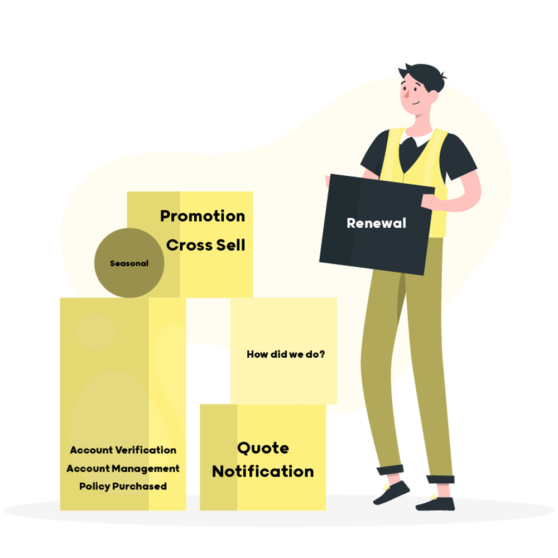 Nurture your customer relationships
Most brokers and insurance companies perform quite poorly in between the stages from policy purchase to renewal. Ensure you have relevant touch points along the customer journey to keep from of mind and nurture your customers back with confidence.
TESTIMONIALS
"Internal admin processes that used to take the team days now take hours with the help of Circulator. By automating these processes, we have reduced our cost-to-serve and my team is more productive with their time. We also get full visibility on how our customers are engaging with our communications"
Clare McDonagh
IT Manager, Kennco Insurance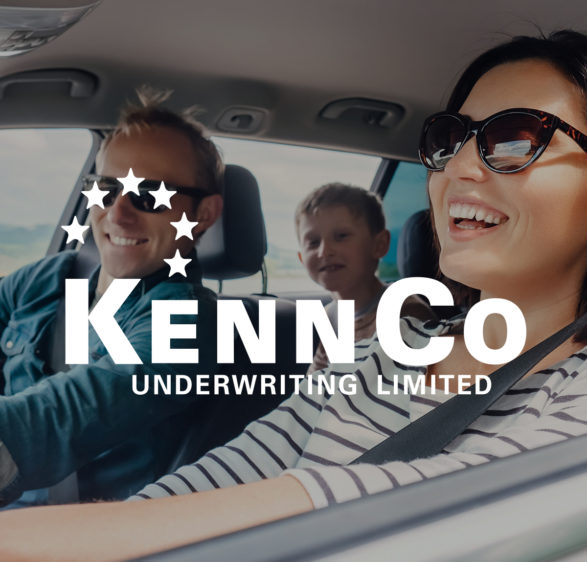 TESTIMONIALS
"We've seen real business benefits and are now able to have more meaningful conversations with both existing and potential customers. I'm proud of the work we've done with Circulator and see it as the start of a longer-term drive towards better personalisation and a better experience for our customers"
Jessica Nolan
Digital Marketing Specialist, Kennco Insurance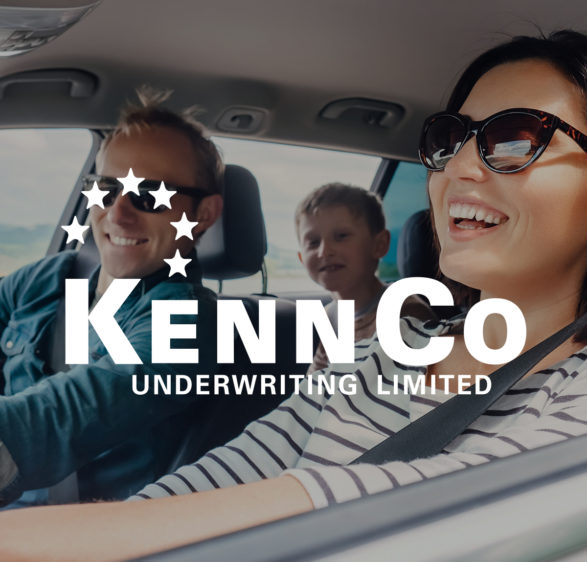 TESTIMONIALS
"We rely heavily on Circulator for high volume and quick turnaround SMS communications. We use their SMS application to send renewals, quote chasers, win back, lapsed and localised communications. Circulator is a key partner is driving both online and offline sales for us"
Brian Butterly
Head of Sales and Operations, First Ireland