Smyths
Overview
High Volume, Deliverability, Strategy, Design, Support
Smyths Toys Superstores is an Irish multinational chain provider of children's toys and entertainment products with over 200 shops throughout Ireland, the UK, Germany, Switzerland and Austria which are owned by the Smyth family.
The challenge
As a multi-channel retailer, Smyths Toys relies heavily on email marketing to drive traffic online and footfall in-store, including its click-and-collect service. It distributes millions of emails and wanted a more dependable and effective foundation for its email strategy, to optimise its entire email marketing process and increase efficiencies in creating digital communications.
Smyths also wanted to achieve a return on this investment, both by reducing internal resources and cost, and growing revenue from online customer sales. It also needed to manage and secure customer data.
How we did it
SAP/Hybris eCommerce Integration
Full campaign management; extensive testing and distribution
Responsive production team supporting five regions across Europe
Reliable distribution for millions of emails
ISO27001 Certification: Regular IT security auditing
Reviews and face-to-face workshops to meet KPIs

Kevin Ruane, ecommerce Manager, Smyths
"Circulator's team provides us with the expertise, support and reliability we need during the busiest months of the year. They've helped us streamline our production process and improve turnaround times, always delivering on time and increasing online revenue YOY. We've been delighted with their performance and I would highly recommend them to any business looking for customer communication support."
Results:
Circular's Professional Services Team routinely delivers a huge volume of campaigns, which have become central to Smyth's advertising and marketing strategy. Smyths has seen a year-on-year increase its online revenue from working with Circulator. The company has achieved exceptional growth from email revenue, with a return on investment that has exceeded expectations.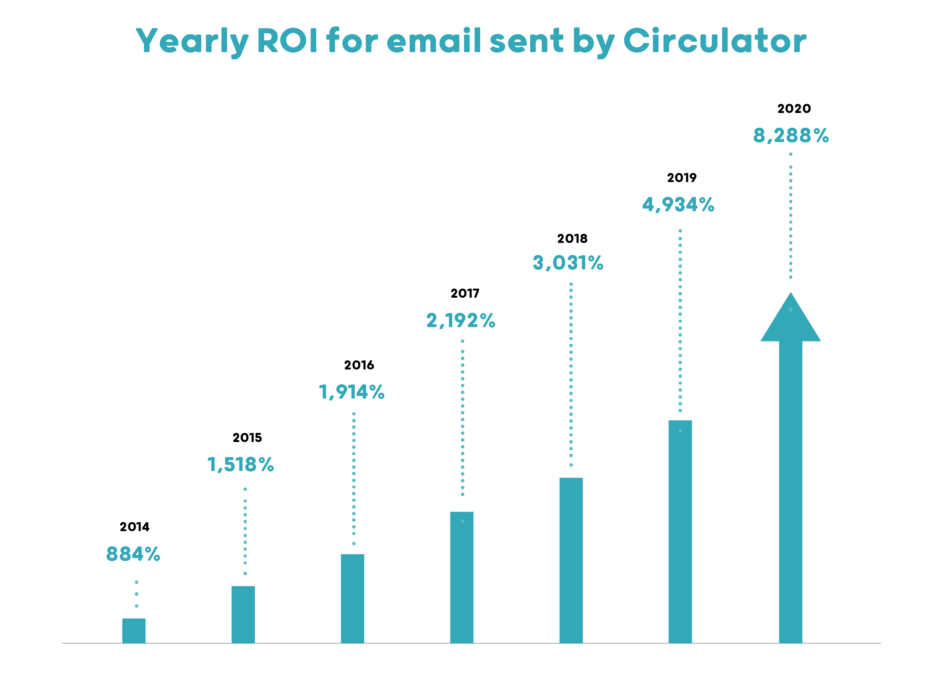 Average email revenue in 2020
Highest performing email in 2020
Let us help your organisation and your unique challenges. Get in touch today